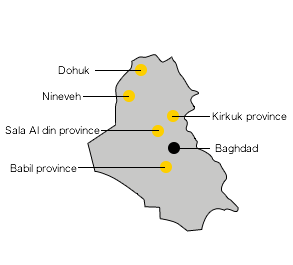 JEN started assistance to Iraq in 2003 by providing emergency medical aid in refugee camps on the Iraqi-Jordanian border. Today we are working on restoring sanitation and school facilities, as well as carrying out hygiene/sanitation workshops to support socially vulnerable children. Our workshop focuses on a hygiene education program, which covers daily hygiene practices and prevention of diseases. By using educational materials such as coloring books and by practicing brushing their teeth, children familiarize with the idea of hygiene and sanitation while having fun. Currently, JEN is expanding its project sites. We not only operate in Baghdad, but also in other poverty-stricken areas such as Babil, Kirkuk, and Dyara provinces. As we expand our activities, we aim to reduce the regional unbalance in aid and educational support and to provide equal access to aid regardless of ethnicity or religion.
Also, since October 2014, JEN has provided emergency support to IDPs (internally displaced persons) who fled from the government and armed forces to northern Iraq's Kurdish region.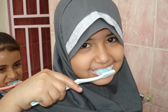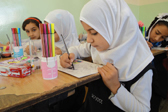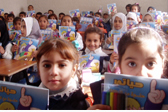 Until They Can Return Home—Emergency Assistance to IDPs-
After the armed group's takeover of Mosul in early June 2014, the security situation in Iraq is again deteriorating as exemplified by the group's attack on Sinjar in August. The conflict between the armed group and the Peshmerga, the military forces of the autonomous region of Iraqi Kurdistan, and the Iraqi army has spread throughout the central and northern parts of Iraq. During the past three years, this emergency situation has caused some 3.23 million people to be internally displaced within Iraq*. In addition, the Iraqi forces on October 16, 2016 launched a military campaign to retake Mosul from the armed group. JEN anticipates many more internally displaced persons (IDPs) in the future. (As of the end of October 2016)
Given the situation, JEN has established a branch office in Iraqi Kurdistan, where many IDPs are finding shelter, and has started providing emergency assistance to them since October 2014. JEN is providing IDPs living in the local host communities and refugee camps with safe water and a hygienic environment in order to ensure that all the families will be healthy when the time comes to return home. JEN is also working on capacity building such as the skill acquisition of water and sanitary facilities repair. Hopefully, they will be able to make use of the knowledge and experience they have gained through this program when they return home.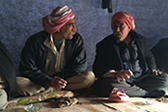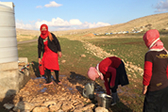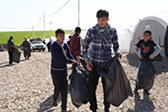 Regaining a normal life – support to regions liberated from the armed forces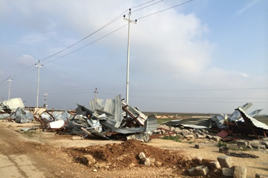 The armed conflict between the Peshmerga (the military forces of Kurdistan) and the Iraqi military, that has been ongoing since 2014, has not ended yet, but some disputed regions have been liberated. Although 400 thousand people have already returned to these liberated areas as of January 2016, it is not easy for the refugees to return to ordinary life as it was before the armed conflict. Public facilities and buildings were destroyed and people were left with no access to water and electricity and lost their means of livelihood.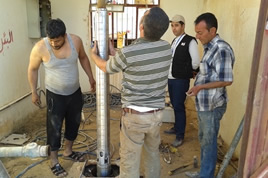 Given this situation, JEN supports repatriates to stay in their hometown and regain a normal way of life as soon as possible.
Creating a Safe and Comfortable School Environment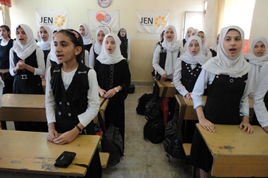 It is necessary for schools not only to provide children with a safe environment, but also to assure parents that their children are in good hands. However, many girls leave school early or fail to attend due to the lack of access to bathrooms.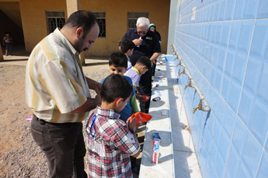 JEN aims to bring down the rate of absence, late arrivals and early leaves among students by repairing sanitary and electrical facilities within schools in Baghdad, Kirkuk province, Salah Al province, Babil province. In addition, by conducting investigations of repaired facilities and instructing school teachers in sanitary education in partnership with the Provincial Department of Education, we are preparing to establish a system in which the Department, teachers, and schools can self-sustainably play a central role in the continuous maintenance of the repaired facilities.