On weekdays at our Tokyo headquarters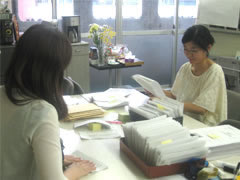 Help us with data input and sending important letters and packages. We kindly ask you to dedicate at least two hours for each shift.
You can choose to come any day when you're available or on Supporter's Day,
which is Thursday of each week. Please make sure to notify us of your visit at least a day in advance.