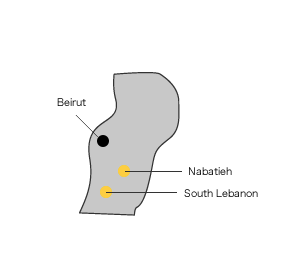 JEN initiated field research in Lebanon right after the disaster. We then decided to intervene in two governorates in the south of the country: the Nabatiyeh Governorate and the South Governorate. In so doing, our projects were carefully implemented especially in the Hezbolloah's area of influence. Hezbollah has been an active political party since after the end of the Civil War in 1990. The Shiah Muslim population has strongly supported Hezbollah's politics in favor of education, medical and social welfare. However, there are also small Christian minorities in villages in Southern Lebanon. JEN has clear and equitable criteria for deciding beneficiaries of our assistance: we aim at the vulnerable population in need of assistance without any discrimination among religion or ethnic groups.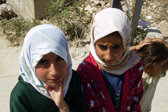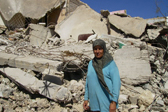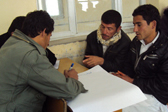 Delivery of Emergency Supplies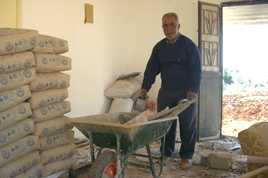 The repatriation of internally displaced persons (IDPs) and refugees has been rapidly accelerated since after the cease-fire in mid-August. However, returnees have been unable to reconstruct their life in destroyed cities. In hard-fought fields in Southern Lebanon, some people still live in ruins for they do not have any instruments to remove wreckage.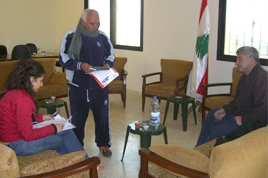 JEN delivered emergency assistance kits according to the need of populations in the Nabatiyeh Governorate and the South Governorate. The kits include daily hygienic necessities; such as, towels, buckets, soap, kettles, detergents, and toothbrushes. We also provided instruments to carry debris away; such as, wheelbarrow, shovels, and hammers.
Basic Information
| | |
| --- | --- |
| Country Name | Republic of Lebanon |
| Capital | Beirut |
| Population | 4.6 million (2004) |
| Area | 10,452 km2(#) |
| Ethnic Groups | Arabs, etc. |
| Languages | Arabic |
| Religions | 18 religions including Muslim (Shiia, Sunni, Duruz), Christian (Maronites, Greek Orthodox, Greek Catholic, Roman Catholic, Armenian Orthodox), etc. |
Background
Israel carried out reprisals on Lebanon on the 12 July 2006 when the Hezbollah, Lebanese Islamic militia organization, arrested two Israeli soldiers at Southern Lebanese border. The death toll from the counter-attack climbed to 1,187, the wounded more than 4,000. One million of Lebanese (a quarter of the country's population) fled for their lifves from Southern to Central Lebanon as internally displaced persons (IDP). In addition, another 150 thousands sought asylum in neighboring Syria.
Needs
The Israeli army withdrew from Lebanon after the UN Resolution on cease-fire on the 11 August 2006. Aftermath of the conflict, IDPs and refugees began to repatriate to Southern Lebanon. However, their living conditions remain still difficult. A great number of duds have been left in ruins. Moreover, the basic infrastructure has been destroyed and suspended; such as, water and power supplies.